Pinwheel's Affiliate Program
Our affiliate program is a great way to promote online safety and digital literacy for the children in your community or network while earning revenue for each signup.
Do good and do well
Help kids learn digital literacy while making commissions!
With just about everyone trying to control the attention of our children, we want to provide parents the tools necessary to help them navigate this challenge and teach their children to use tech as a tool... not a toy. We'd really love your help doing this - it's gonna take an army!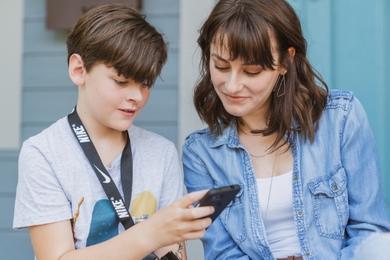 Apply
Apply to become a Pinwheel Affiliate by clicking here and filling out the application. Once complete, the Affiliate Program Team will review your application and send you an email with the next steps.
Share and Earn
Once approved, you will be invited to create a personal Pinwheel referral link. Each time a purchase is made with your link, you'll receive a commission. The more you share the more you earn!
Have questions?
If you believe in our mission and want to get involved, but have a few questions before diving in, feel free to email us at affiliates@pinwheel.com.