Kid-friendly
AI Chatbot
Let your kids' curiosity roam in an environment built just for them.
✅ No inappropriate answers
✅ No explicit content
✅ No images, videos or web links

Free to download and use up to 20 conversations per month. Subscribe for unlimited.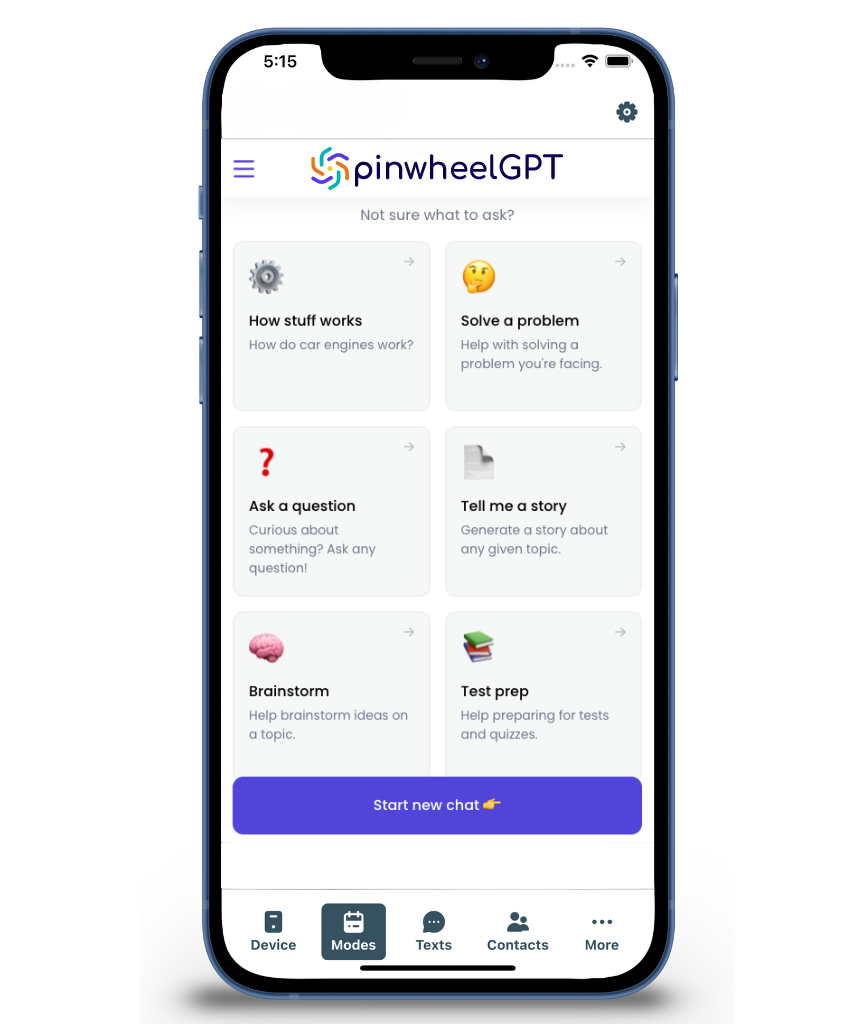 Parent monitoring for extra peace of mind
PinwheelGPT only gives kid-appropriate answers, but we've added an extra layer of insight with the parent app. You can see what your child is wondering about, clarify answers, and help your child understand how to use AI technology.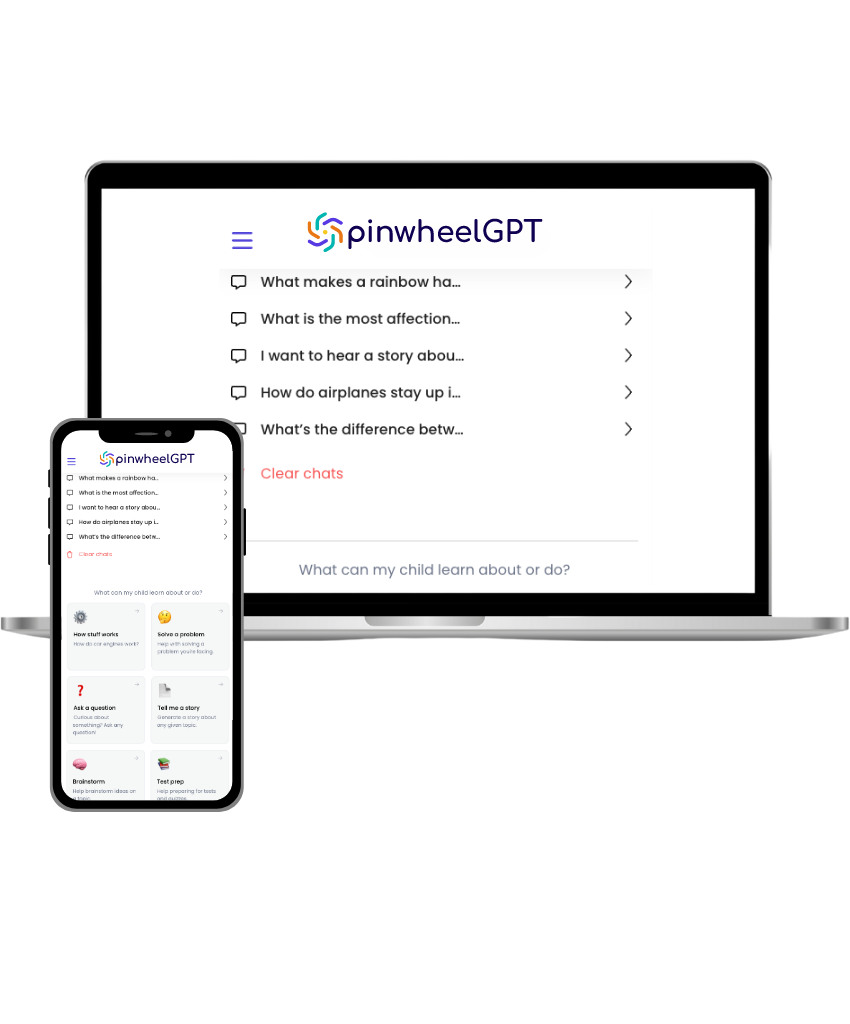 PinwheelGPT works on any device, not just Pinwheel phones!